Shazcor is the Top Wallpaper Installer in Vancouver, BC
View Some of Our Recent Projects
HAND PAINTED MURAL IN SILVER LEAF
HUNTINGTON WEST STRATA (BEFORE)
HUNTINGTON WEST STRATA (AFTER)
SALON IN WEST VANCOUVER RESIDENCE
TROVE BEDROOM AND POWDER ROOM
1200 BEACH MASTER BEDROOM
Jim MacKenzie
President / Regal Place - Strata
This is just a brief note to confirm our satisfaction and express our thanks for the installation of our new vinyl in the common areas of Regal Place. The project was professionally handled throughout, from initial sample recommendations, through testing and preparation to installation of the final wallcovering. Your attention to detail and specific requests was much appreciated and several owners have commented positively on how clean and efficiently the work was done. We now have a much brighter and more modern feel to our building, which owners can benefit from and enjoy for years to come.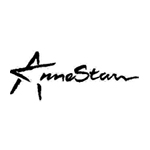 We do not hesitate to recommend Khuram as an installer, to anyone in the Interior Design trade. Not only is he a professional, experienced and skilled, he is a pleasure to work with.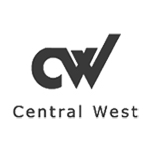 To whom it may concern. It is my pleasure to recommend Shazcor Wallcoverings to anybody who asks. Khuram and his team have always delivered high quality workmanship on time and on budget. From small wallcovering repairs to full hotel and office tower projects, Shazcor can handle any sized job. As a project manager and general contractor, I am only as good as the people around me. Khuram is the type of contractor that I can rely on to move my company's reputation forward.
Joseph
Project Manager / Vancouver Restoration Company
I am writing this testimonial on behalf of Shazcor for the excellent work that they did on a rather large strata project in Vancouver. I found Mr Shazad's work and personality very professional as was his ability to work around difficulties that were not of his making to ensure that the project was completed to everyone's satisfaction. I would highly recommend his work and his company to anyone on need of a wallcovering company. Good luck in the future Best Wishes Joseph.
Since 1994, I have been working with over 150 High-End Residential Homes here in Vancouver. I found Khuram to be one of the Most Reliable, Consistent and Professional Individual to work with. In addition, with his Relaxed and Fun Personality, everyone would love to have him around as a Friend too."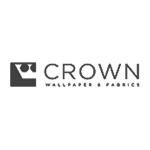 Shazcor always exceeds our expectations. Khuram's professionalism is matched with his keen sense of project specifications and parameters, timelines, and attention to detail - ensuring that our customers design projects are successful. No matter the size of project, whether regular or specialty wallcovering or fabric wall panel applications, Khuram makes the process smooth and provides unparalleled client service. All that and he is easygoing and fun to work with. I would be most eager to refer Khuram and his team to the design community.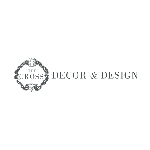 Working with Khuram has been a pleasure for me, and my clients. He is professional, friendly and reliable. Hanging wall covering can be a huge headache, but with Khuram I do not need to worry about the final outcome as it always looks impeccable. His attention to detail is superb.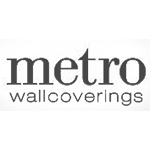 Metro Wallcoverings distributes a diverse range of high end and specialty wallcoverings and textiles, for this reason we require a contractor to be creative, skillful and dependable. I have worked closely with Khuram over many years and have found his workmanship to be exceptional. I will continue to recommend the Shazcor team on our future projects.