Vinyl Wallpaper Installation in Vancouver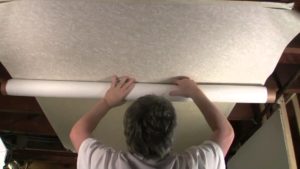 Offering the best in aesthetics and performance, vinyl wallcoverings are a go-to choice for hotels, restaurants, businesses, public spaces and residential rentals. At Shazcor, we help our clients make their walls more beautiful with an incredible selection of designer vinyl wallpaper and full installation services. We're proud to work with interior decorators, architects, builders and contractors on an array of projects in Vancouver and other major cities throughout Western Canada.
The Inside Scoop on Vinyl Wallcoverings
Today's vinyl wallcoverings are nothing like their hard-to-install and maintain forerunners from years past. When you hear the terms "wallcovering" or "wallpaper," you might think of outdated styles that show tell-tale signs of peeling. It's essential to know that vinyl wallcoverings are a different, modern and much more durable alternative to these older wallpapers. They offer the best in value and aesthetics in businesses, public spaces and private homes.
Incredible Flexibility
Vinyl wallpaper offer design and installation flexibility that is second to none. They work as well in hotel master suites and bathrooms as they do in restaurant kitchens. Resilient and versatile, our designer vinyl wallcoverings offer interior decorators, architects and contractors unparalleled options for their custom finish-work needs. No matter the scale of the project, Shazcor can help you choose vinyl wallcoverings that meet property use demands and add aesthetic value.
Decor Value
When it comes to wallcoverings, nothing beats the style variety afforded by vinyl. Whether you prefer solid colors, traditional patterns or bold designs, there's a vinyl wallcovering to meet your needs. At Shazcor, we offer an array of classic and contemporary designs. We can work closely with both property owners and interior designer or contractor to find a look that will complement their spaces.
Ease of Care
Having beautiful walls and back splashes is important, but so is cutting down on maintenance demands at your property. Vinyl wallcoverings are a great choice when you want to keep a space looking fresh but can't waste time on cumbersome cleanup or repair. Vinyl wallcoverings clean easily with water, and many stains can be removed with soap and water alone.
Rapid Installation & Repair
Having walls painted, especially with designs or patterns, can be both costly and time consuming. At Shazcor, we provide quick installation and repair of vinyl wallcoverings to clients in Vancouver and other large cities in Western Canada. Whether it's a small living space or hospitality facility, we can help you find a designer wallcovering that meets your needs.
For a no-obligation quote for your next Vinyl Wallpaper Installation, please contact us at 
778-991-3294 or complete the form below.