Installing Wallpaper, Wall Coverings and Products That Feature Vinyl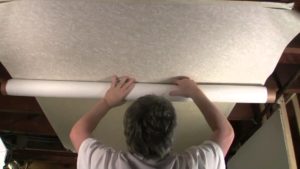 Our business is able to install coverings that feature glass cloth, bamboo, silk, linen, raffia and suede. When renovating a room, we can add a covering that is embossed and products with metallic materials that represent leaves, and our company regularly installs flocked coverings, which have especially soft surfaces and materials that feature many particles of fiber. Established in 2007, our business also sells and installs vinyl wallpaper that is ideal for residences and commercial buildings. Moreover, we specialize in preparing walls, removing old materials, helping customers to choose coverings and repairing wallpaper. We are a Wallpaper Installer in Vancouver but we also travel to other great cities like Whistler, Kelowna, Victoria, Edmonton, Calgary.
Preparing the Surface
When extracting the old products, we may utilize a solution that can get rid of any residues of glue, and our experts will smooth sections of the wall that have an uneven surface. Subsequently, we will fill small chips, cracks or holes that have been created by nails. Our experts may also clean the wall and can add a primer that features oil or a coating that contains acrylic, which is a resin that consists of polymers.
Coverings and Other Products
Our experienced specialists can help you to select a wallcovering that matches various types of furniture, hardwood floors, carpeting, windowsills and desks. We are also able to repair existing coverings and to replace small sections of wallpaper that a room already contains.
Styles and Vinyl Wallpaper
Our business provides paper that features solid tones, stunning designs and distinctive textures, and our selection also contains products that have lincrusta. Our specialists can create custom products and print various images on the coverings. When creating distinctive products, our business may also include lacquer, which is a type of clear varnish that can add gloss to wallpaper or a finish that features wood.
The Advantages of Vinyl
According to many analyses, a homeowner may easily remove stains of all types from vinyl, and an individual can effectively clean the vinyl by utilizing warm water. Numerous analyses have indicated that vinyl has a substantially longer lifespan than other materials. Furthermore, the compound is typically able to withstand the effects of moisture and ultraviolet radiation.
Requesting a Free Estimate
If you are looking for a reputable Wallpaper Installer in Vancouver, our business is associated with the Wallcovering Installers Association, ContractorCheck, the Workplace Hazardous Materials Information System and Wawanesa Insurance, and our company has received a large number of excellent testimonials. We also offer a portfolio that shows the results of recent projects and a calculator that helps clients to purchase products.
For a no-obligation quote for your next Wallpaper, Wallcoverings or Vinyl Wallpaper Installation, please contact us at
778-991-3294 or complete the form below.