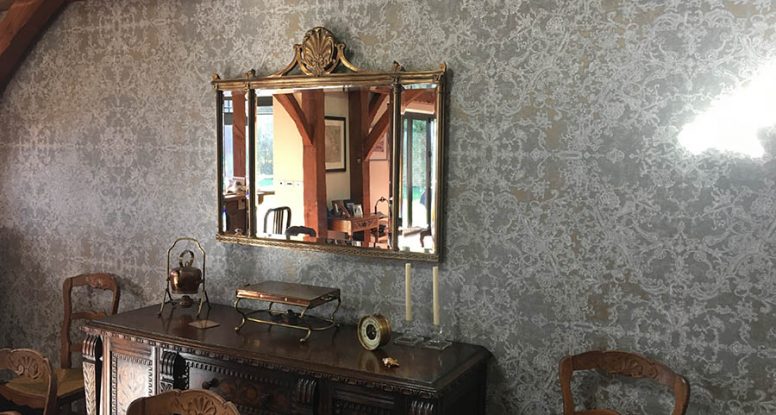 Wallpaper that "Makes" the Room: Work with the Experts
There are several elements to consider when you plan to use wallpaper as the key component to your interior decor. First, there is colour.  Next is if you'd like to have some sort of pattern. You must pay particular attention to the pattern and how it uses the colours you choose. It's also important to give some thought to the size of the room and how the pattern and colour will affect it.
Experience Counts
Making these decisions can be much easier when you have the guidance and suggestions of a knowledgeable wallpaper hanging in Vancouver. Visit the website and put years of experience to work for you when choosing wall coverings. Make sure that each room in your home or business has the right look and feel when you do what many top retailers, restaurants, and homeowners have done – insist on the best.
Choose the smooth finish of vinyl wallpaper, widely used in both the residential setting and the commercial world. When you need professional advice on preparing the surface to receive quality wallpaper, just make one call. Talk with a specialist about your specific wallpaper and wall covering needs.  Also, if you want to talk to someone about where to begin or to discuss the removal of your current wallpaper, you've come to the right place
Wait, There's More
As you shop for wallpaper installers in Vancouver, you'll soon discover that the leading provider in this field also offers turnkey installation services for acoustic wall panels. This is a great choice for noise management and sound control, which are factors that should be considered while designing the room. Work with an experienced specialist when sound quality is essential for the room you are decorating.
Don't settle for less; find skilled and trusted wallpaper and wall coverings installer. Even if you feel as if your situation is too demanding, too complex, or possibly too expensive to even consider, it'd be wise to consult someone who doesn't compromise on attention to detail and workmanship.
Join exclusive retailers, restaurants, and discerning homeowners in choosing gorgeous high-quality wallpaper from some of the most well-known names in the industry. It's the smart choice.