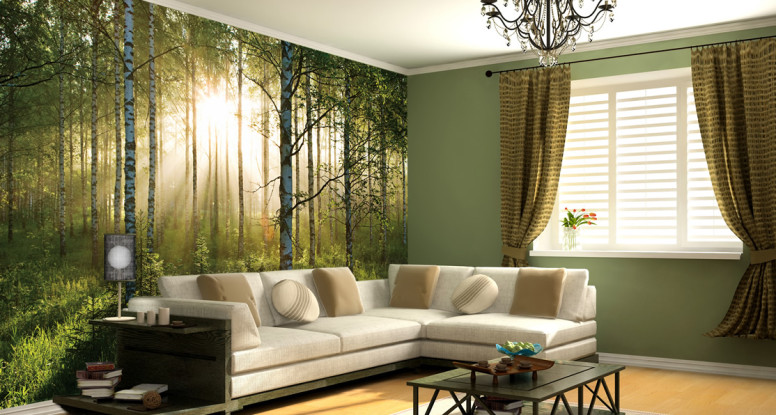 Add Some Excitement to Your Room with a Wallpaper Mural
Tired of looking at the same old plain wall? Do you want to do something original that will reflect your tastes and styles? If you answered yes, then why not try decorating that plain old wall with a wallpaper mural? Wallpaper murals are an easy and cost effective way to enhance your room. If chosen right it can make for a complimenting quick and clean addition to your overall room decor.
Here are some things to be overlooked when selecting a wallpaper mural.
Material
The most important criteria that have to be overlooked are the type of material for your wallpaper mural. The three main types of wallpaper materials are vinyl, canvas and paper. Each of them has their own set of advantages and disadvantages. So decide wisely on what material you want your wallpaper mural to be.
Design
When choosing the wallpaper mural design for a designated room, make sure it blends with the décor of the room. Avoid choosing a nature themed mural if your room is decorated with primitive décor. You can also choose statement art or photography or customize your own wallpaper mural.
Price
You get what you pay for, so don't look out for the cheapest wallpaper mural. Instead, opt for a better quality mural that will give a classy look to your room. The price of the wallpaper mural depends on the size and the chosen pattern.
Installation
Getting a professional wallpaper installer is always the best idea if you don't want to mess up with your walls. It may cost you a little bit of money, but the results can be more than worth the price that you pay.
What are you waiting for? Get a wallpaper mural installed in your room and give your room a makeover.