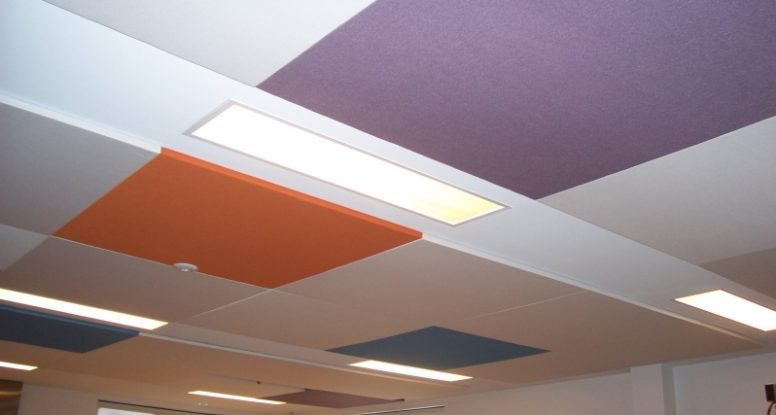 Key Factors to Determine Good Acoustic Panel Fabrics
Acoustic Panel Fabrics and acoustic panels are an ideal option for sound absorption and noise control.  These panels are generally designed to trap sound energy and prevent acoustical energy from reflecting off of the surfaces they cover.   Installing these panels over the walls of your room reduces reverberation levels by eliminating echoes and reflections of amplified music and speech and offers ambient noise reduction. To makes these panels acoustical, durable and sustainable, it should be covered with high-performance acoustically transparent fabric. But the problem here is selecting the right type of fabric to cover these acoustic panels. When done wrong, this can dramatically reduce the performance of the panels. So, we've compiled a list of factors to be taken into account while choosing a fabric for acoustic panels or wall coverings in Vancouver.
Considerations
Fabric Transparency
Transparency of the fabric is an important factor that decides the acoustic performance of the panels. Many fabrics are acoustically transparent, allowing your substrate to absorb sound. Avoid backed fabrics because they do not stretch well and prevent the majority of sound to transfer through them.
Noise Reduction Coefficient
The functionality of the fabric you choose can impact the acoustical properties of your panels. Based on the ability of the material to absorb sound, Noise Reduction Co-efficient ratings is given to both substrate and panel in a scale of 0 to 1. In order to achieve high acoustic ration, choose fabrics with maximum NRC rating.
Certifications
If you are looking for fabric acoustic panels to be placed in your commercial space, choose fabrics that are tested and certified as Class A in accordance with the ASTM-E84 or NFPA 255 test. Usage of not certified ASTM-E84 Class A or NFPA 255 test is not recommended for both commercial and residential buildings.
Aesthetics
Today, acoustic treatments are becoming the design focus of room interiors because everyone wants to solve their acoustic problem in an aesthetically pleasing way. So, prefer fabrics with colors and textures that complement your living or working space or environment.
Well, if you are looking to create the best sound absorbing solution or wall upholstery in Vancouver, visit shazcor.com to find the best fabrics that well suit your budget.