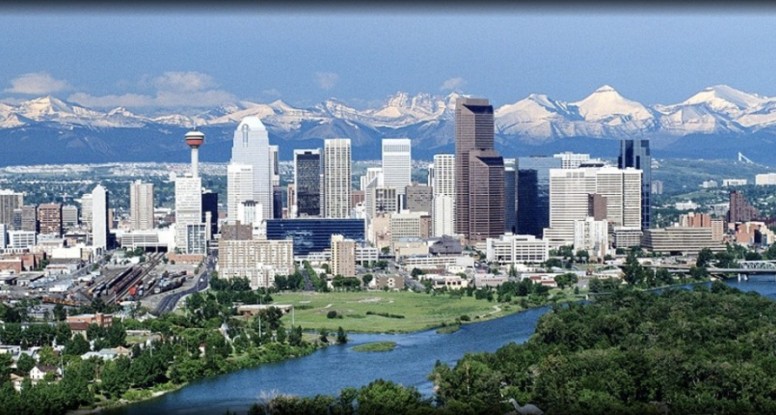 Wallpaper in Calgary
Skilled Wallpaper in Calgary
In a city with a population of over one million and 50,000 plus businesses, wallpaper in Calgary hangers are always busy. As one of North America's most popular cities, Calgary boasts a reputation for a unique urban classic style. From the picturesque Bow River to the classic architecture of the Palliser Hotel, Calgary's numerous businesses pride themselves on maintaining impeccable business premises. Shazcor plays a large role in keeping the city' businesses looking attractive to millions of business patrons.
Shazcor – Top Wallpaper Installer
When Khuram Shazad left the UK for Canada, he brought with him over two decades of experience in painting and wall covering. In the Calgary region, Shazcor has earned a reputation as the top wall covering expert. Over the years in Calgary, Shazcor has worked with many commercial clients.  Shazcor has provided wallpaper in Calgary for restaurants, hotels, rentals, the construction industry for new construction, corporations and hospitality facilities as well as providing repair services and assisting the Vancouver Restoration Company.
Why Shazcor is Calgary's "Go To" Wallpaper Hangers
The Shazcor wallpaper professionals in Calgary provide much more than wallpaper services. Shazcor provides new designs and ideas that turn drab commercial businesses into eye-catching venues that help attract customers. Commercial businesses in Calgary have discovered the value of Shazcor's Strata Services that covers the most complex wallcovering projects throughout the city. Shazcor's Strata Services assists with choosing designs and paper and also completing the installation and follow-up where applicable.
Shazcor – Meeting the Needs of Calgary's Businesses
The Shazcor excellent reputation is deeply embedded in Calgary's business community as it is in the Vancouver region. Each year, the Calgary Stampede, the world's largest rodeo, has the entire city on alert to spruce up business facades and interiors for the millions of Stampede tourists who flock to the city. Shazcor is the top wallpaper installer to call when you need to refresh your business exteriors and interiors.  To truly appreciate the Shazcor style and hanging skills, visit https://shazcor.com/ today.