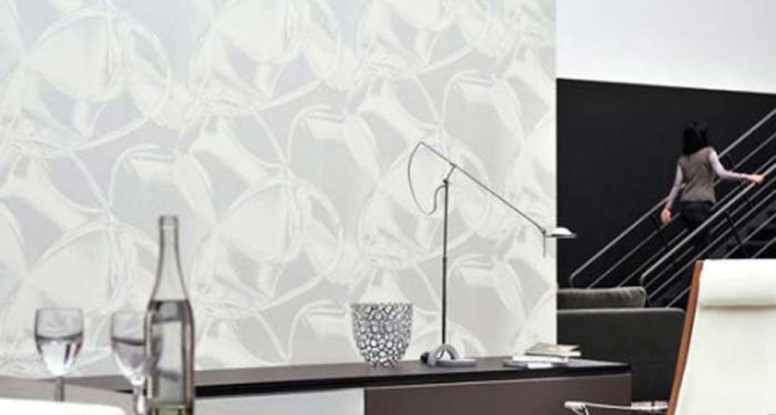 Benefits of Vinyl Wallpaper
Wallpaper allows you to add beautiful designs to a home or business without the expense of a professional artist. You can introduce bold colors, interesting patterns and artistic finishes in just a matter of hours. In the past, wallpaper could not withstand moist environments and could be easily torn. However, it's seen drastic improvements over the years. You can now invest in vinyl wallpaper that provides you with several important benefits.
Appropriate in Most Areas
The vinyl coating gives this wallpaper a water-resistant finish. It can be installed in areas that are typically too moist for traditional wallpaper, such as bathrooms and kitchens. Grease and dirt usually won't pose a problem for these durable papers, so you can install them almost anywhere in your home or business.
Easy to Clean
Vinyl wallpaper is amazingly easy to clean. It can usually be wiped off with a damp rag to leave it looking fresh and clean. Stains don't typically soak into the wallpaper, so it will last longer. Families with active children appreciate this feature, and it allows the wallpaper to last longer. You'll save money in the long-run when you choose this durable, low-maintenance product.
Texture and Color
In addition to being available in an incredible range of colors and patterns, vinyl also comes in marvelous textures. Nothing makes your home feel more luxurious and elegant that adding texture to the walls. The paper can be embossed for a slightly raised finish.
Safe for Indoor Air Quality
Some building materials and home décor items are made with harmful chemicals. As the item sits in your home, it releases these chemicals into your air. Vinyl wallpaper is usually free of acetone and turpentine, so you won't have to live with the dangerous fumes and poor indoor air quality. This makes it a top choice for children's bedrooms.
Ideal for Hiding Imperfections
Do your walls have imperfections in them? Small cracks, uneven areas and poor finishes will show through a simple coat of paint, but you can hide all of these problems when you cover the surface with vinyl paper. The thicker wallpaper can easily hide these flaws and make your walls look perfect. If you're particularly worried about hiding problem spots, then heavily textured paper is the right choice.
Custom Options
You don't have to choose one of the readily available wallpapers. You can have custom paper designed to improve your home and create the ideal finished look for any room. Create a beautiful mural for your dining room or have your bedroom graced with an artistic design that will add value to your home. Anything's possible when you choose to have your walls covered with vinyl.
When you're considering how to finish the walls in your home, look beyond paint and consider a more impressive finish. Wallpaper is durable, beautiful and easy to clean. It can be used in any room, and vinyl coated wallpaper is resistant to both water and grease. Let the professionals install your new wallpaper for a seamless finish that you're sure to love.