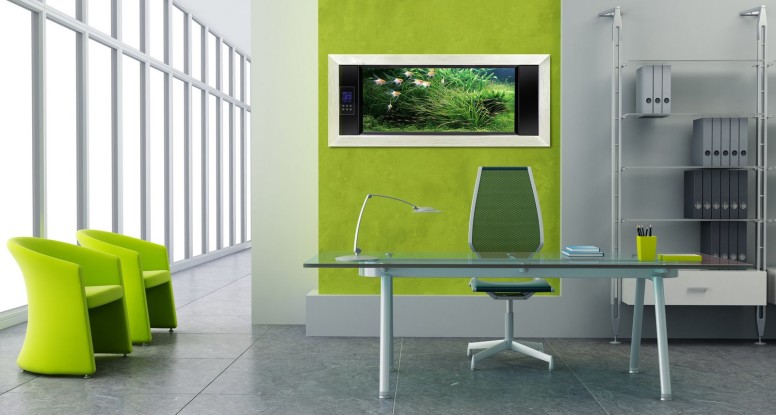 Transform the Look of your Dull Office Space with Exciting Wallpapers
The painstaking process of using textured paint on walls or even sponging to attain a distinct texture has been superseded by wallpapers. These trendy finishes are offered in a gamut of styles that range from tapestries to a city's skyline. This makes them a very appealing option for people who happen to be redecorating their offices.
Moreover, they can be easily installed without the hassles of having to scrub out old paint. Read about some of the popular finishes that you can bring to your workplace and bestow an element of elegance.
Explore Unconventional Textures
Textures allow you the luxury of incorporating a 3D look with matte, cork or even a grassy texture. Brick, tile and rock textured effects have been in style lately. Practically any design you think of can be customized as wallpaper. This option affords you the freedom that textured paint fails to supply.
Adopt Sophistication with a Metallic Finish
Offices where walls are covered with a classy metallic shimmer look incredibly sophisticated. You can amp up the style quotient of your conference room easily by adopting these styles. The options in teal, bronze and copper hinted colors ensure that you face no dearth of choice. The best part is that adding one luxury element to your office lobby ends up transforming its entire look without incurring a lot of expense.
You are even saved the trouble of hiring an interior designer for you can simply have professionals from the wallpaper store in Whistler install the product for you.